I found the most amazing circle skirt from the 50′s that I'd like to share with you. Maybe if you are lucky, you'll even get to buy it. Without further ado:
The Giraffe Circle Skirt! Isn't it the coolest?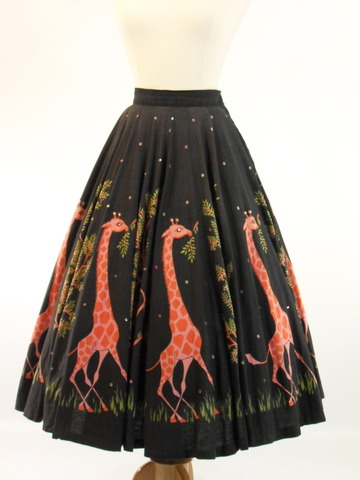 Giraffe Circle Skirt from Better Dresses Vintage currently $73.
What do you think of it?